Guidance for JH games vs Springfield - February 8, 2021, starting at 4:00 the order will be: Girls B, Girls A, Boys Spectators Each player will be allowed two (2) spectators. Please let Mr. Wittler know the names of people attending. These names will be used to check-in individuals to the games. Upon arrival, spectators will need to check-in with the gatekeeper and have their temperature checked. Spectators are asked to cooperate with the mask mandate, practice socially distancing while in the gym, as well as, when entering and exiting the facility. Format At the conclusion of the girl's games, the gym will be emptied of all spectators, players, etc. so that it can be cleaned and sanitized. Girls spectators will be asked to exit via the west gym door where they can meet/pick-up their daughter in the parking lot. Boy's spectators may enter the gym once the cleaning procedures have been completed. Boys spectators are discouraged from arriving early; you will be asked to wait outside or in your vehicle until the appropriate time. Concession Stand The concession stand will NOT be open. Food and drink will not be allowed in the gym but can be enjoyed in room 3. This will help to expedite the cleaning process between games. Live Stream The games will be live streamed on the Springfield School's Facebook page. We apologize for any inconvenience and thank you for your cooperation in helping to keep our student-athletes safe!

Game updates! There will only be (2) games tomorrow in Granada, JH "A" Girls and HS Varsity Boys. Please note the time changes as well. Go Eagles!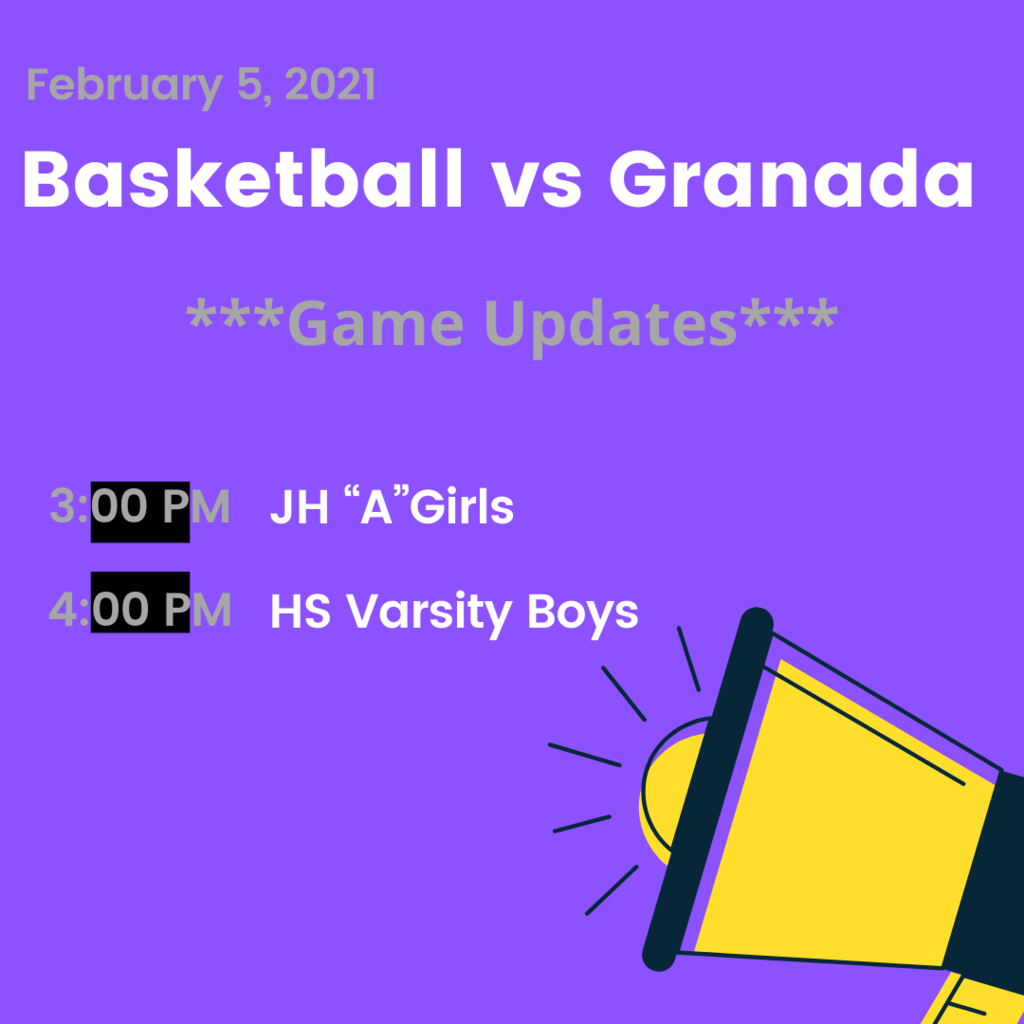 Updated Wrestling Schedule - Go Wolverines! Please check back frequently for updates and changes.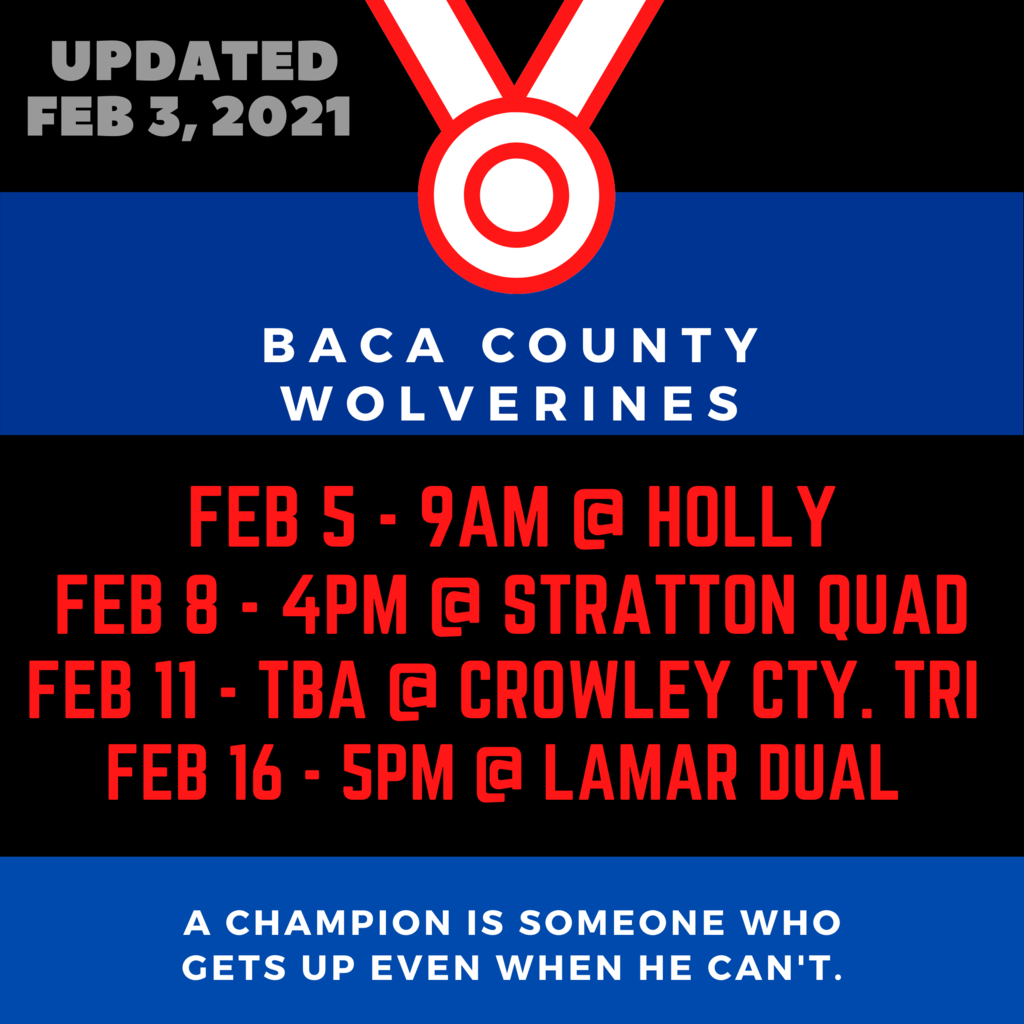 Guidelines for JH/HS Basketball @ Granada on Feb 5, 2021. Each player will be allowed (2) fans only. Please communicate names for the Attendance List to Josh Wittler through email at:
j.wittler@walsheagles.com
Go Eagles!

Baca County Wolverines 2021 Schedule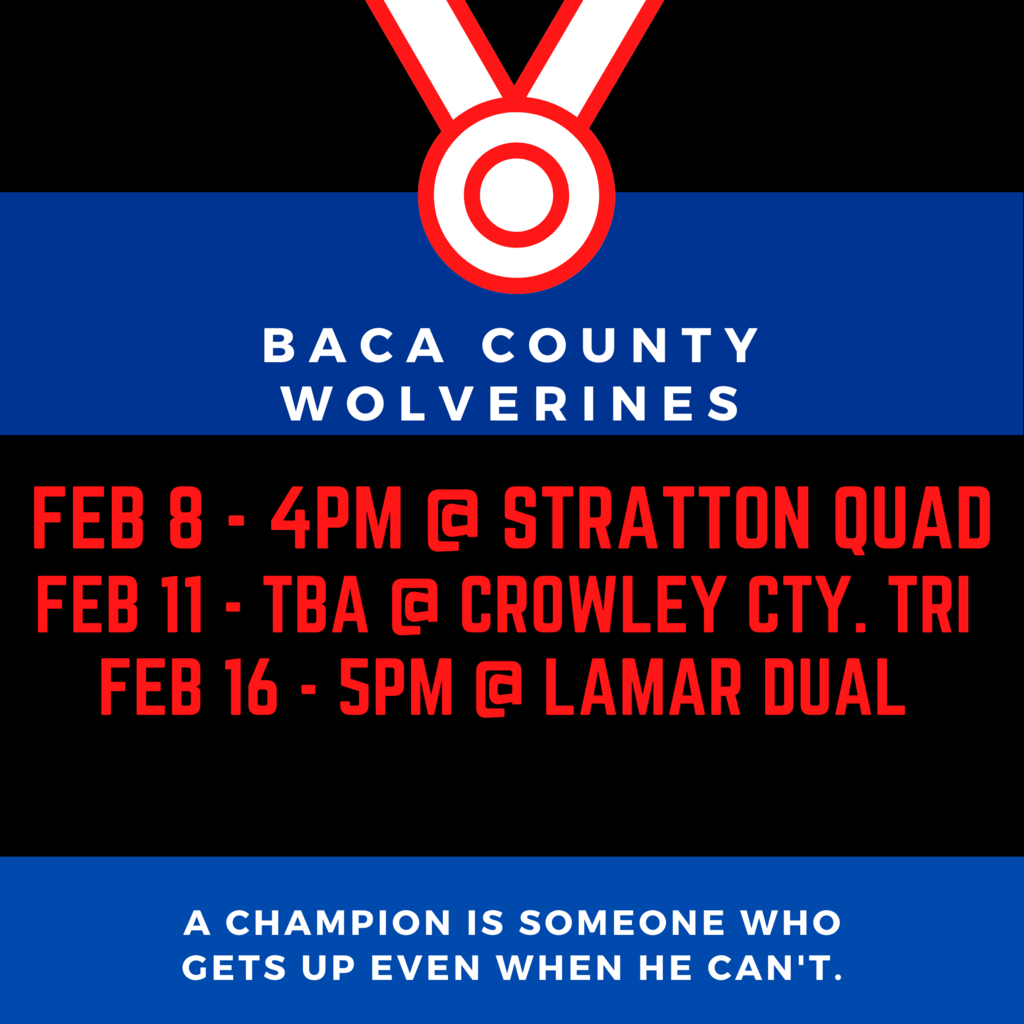 The Walsh HS Knowledge Bowl team will compete in Regionals tomorrow, January 29, 2021. The meet is virtual this year. Good luck, Eagles!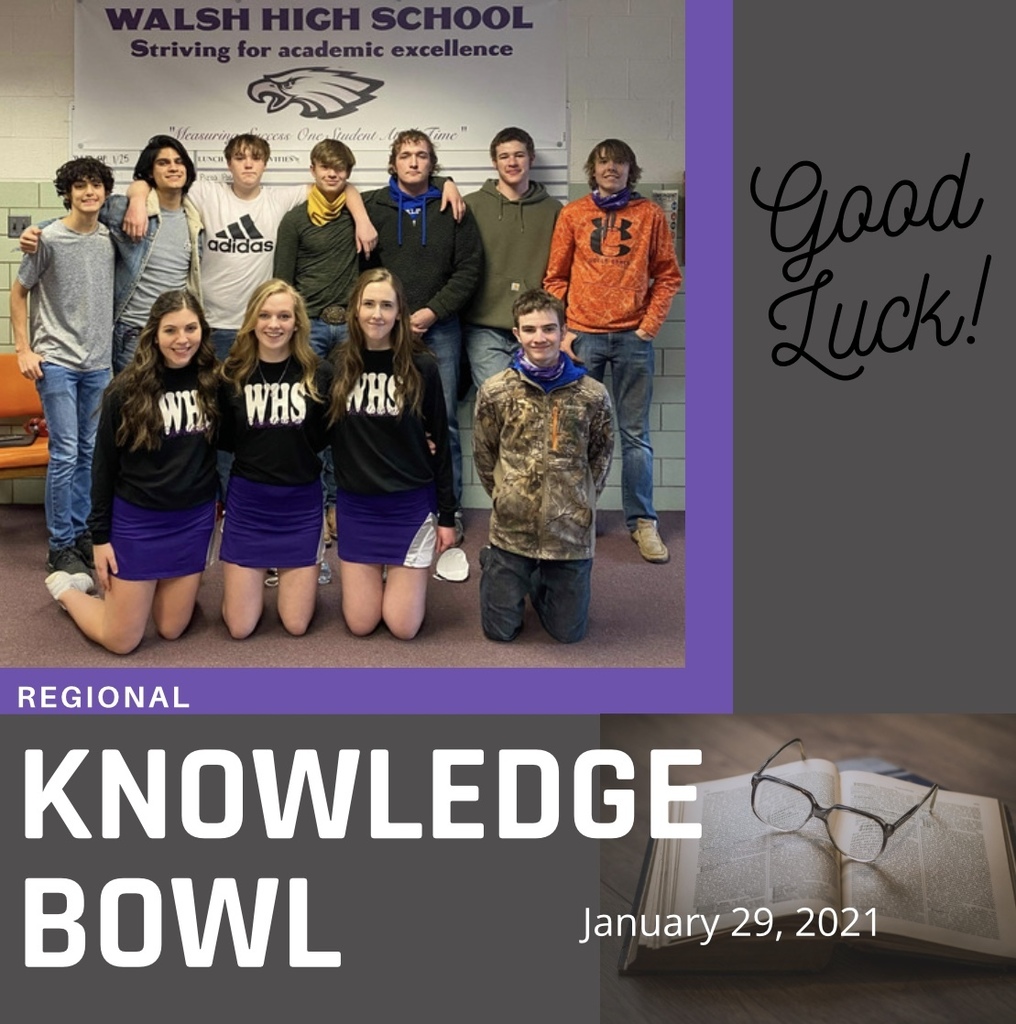 Congratulations to Walsh senior D'Neil Doyle for being selected as a DAR Good Citizen for 2020-2021. Selection was based upon dependability, service, leadership, and patriotism.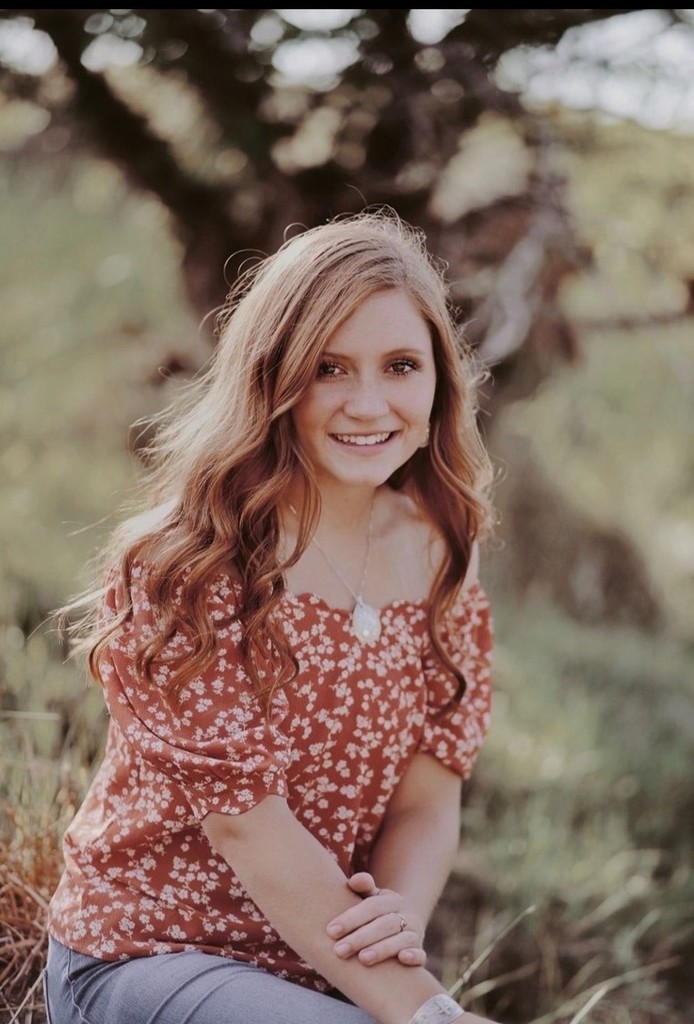 JH Basketball today🏀🦅💜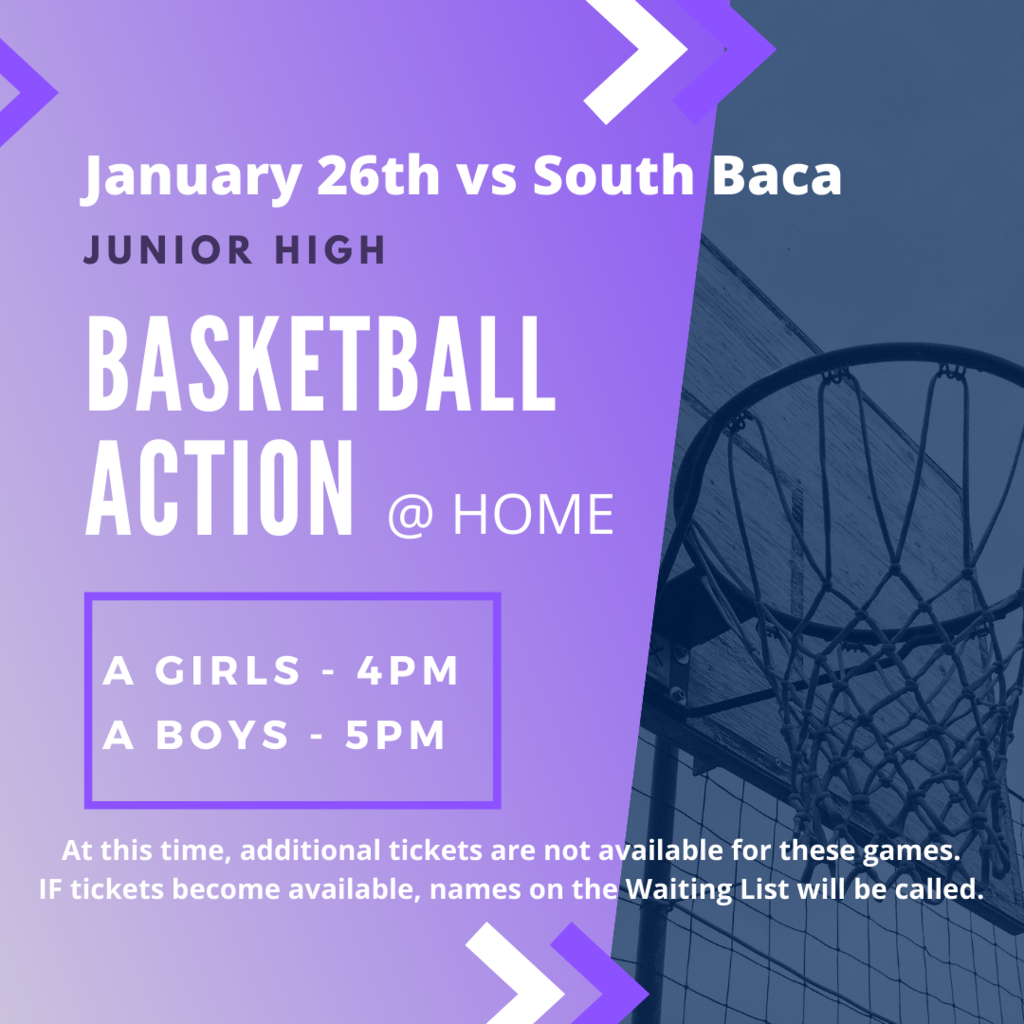 Mexican Food Supper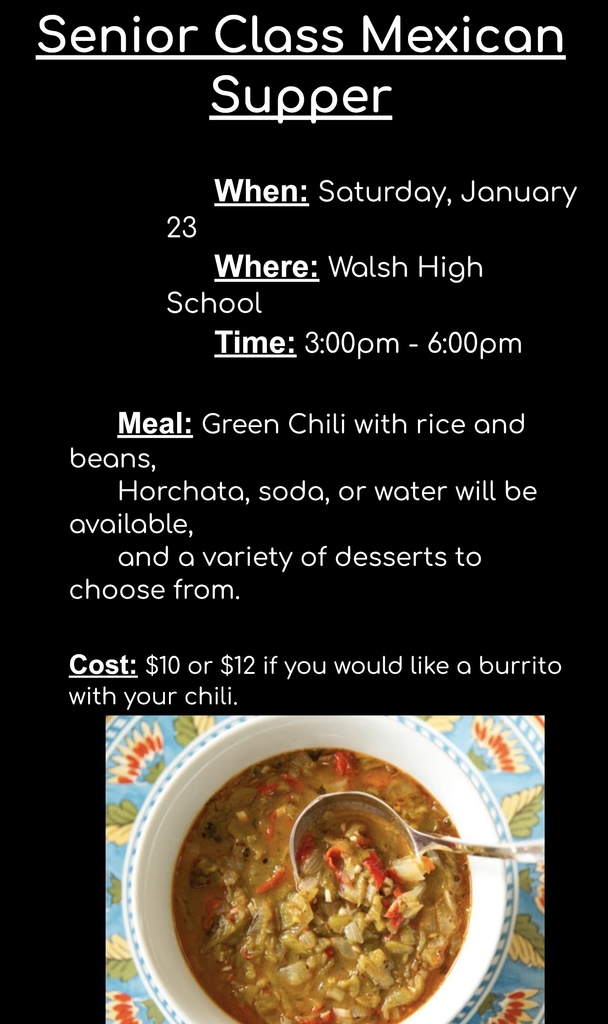 A few of our 8th grade shop students have been practicing wood turning on a lathe and created a few baseball bats!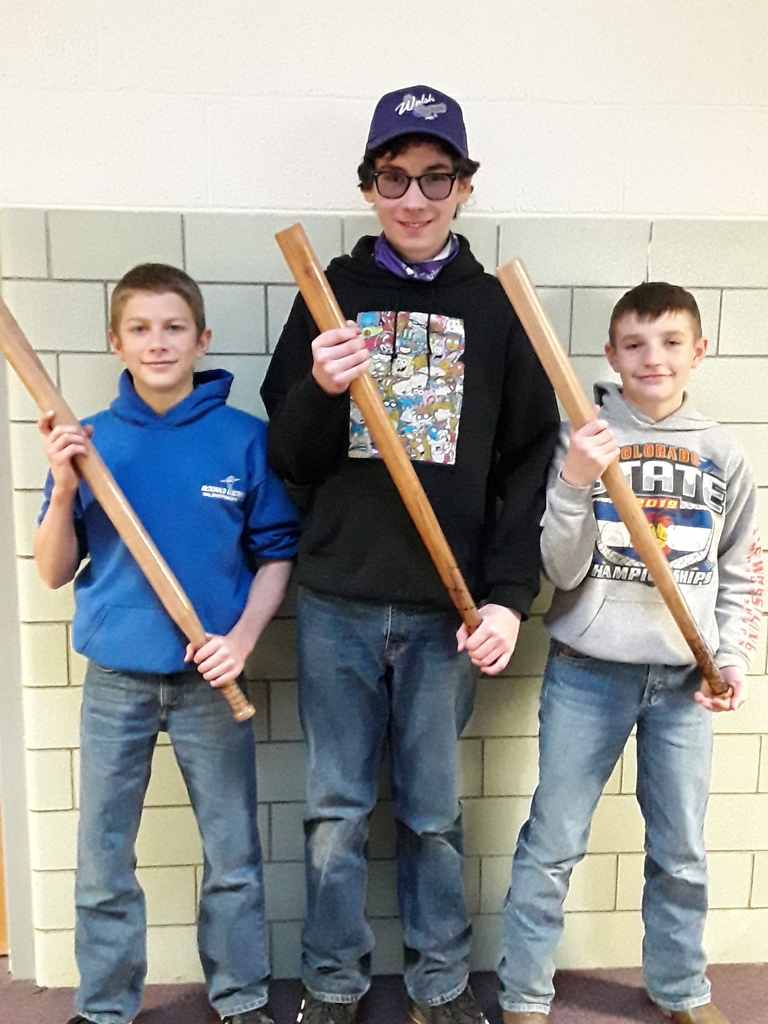 Updated Schedule - HS Boys Only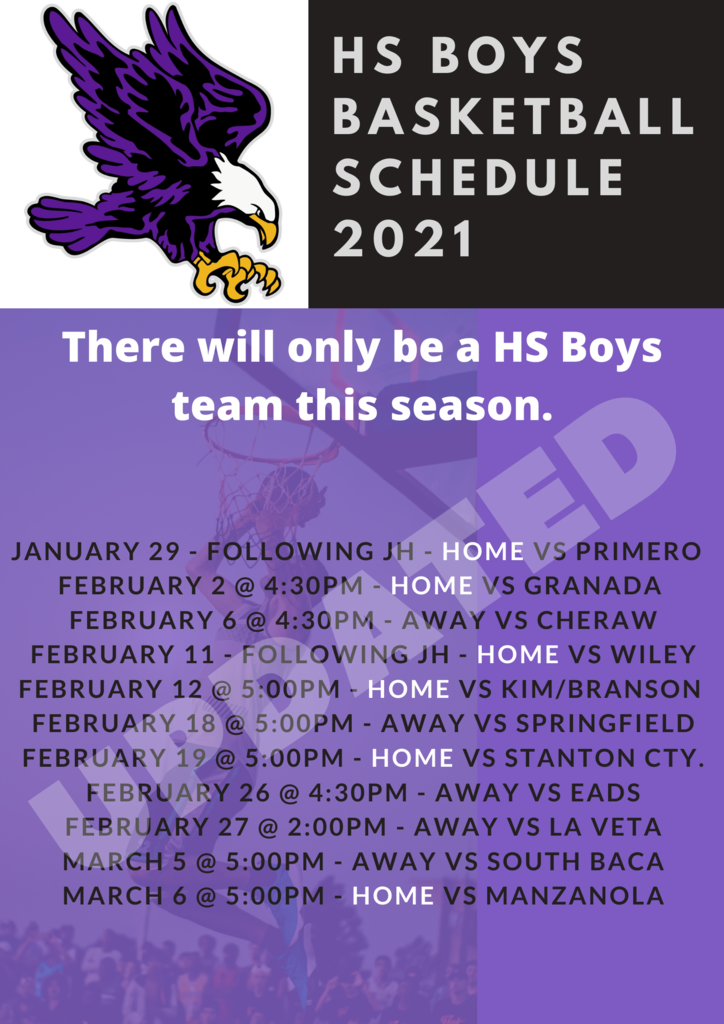 Walsh High School's Western Heritage Arts students have completed their belt buckle projects. Their buckles were crafted in steel with silver and copper overlays.

JH basketball - January 21, 2021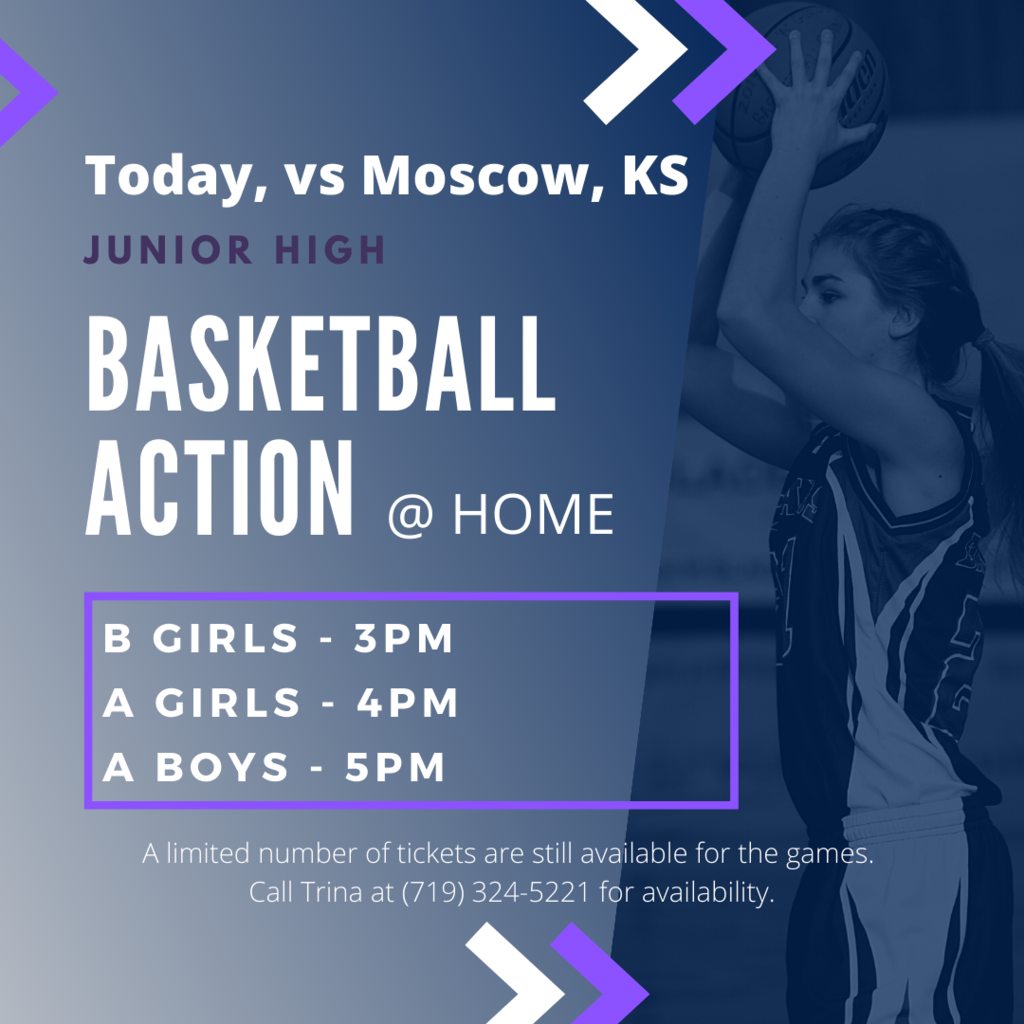 Please see the letter below for specific HOME game guidelines. We will do our best to communicate any and all changes through Facebook, the school website, and by sending notes home with players. JH Games will run in the following order: B Girls, A Girls, and A Boys. There is the possibility of some JV Boys games (please check Facebook frequently for those game schedules) followed by V Boys. There is not a V Girls basketball team this year. Please contact the Athletic Director, Josh Wittler or the JH/HS Principal, Ms. Brubacher if you have additional questions or concerns. Go Eagles!

Here is an updated schedule for JH boys and girls basketball, Varsity Boys basketball, and information for HOME games. Please keep in mind that this is a fluid situation and schedules/guidelines are subject to change. Each player will receive (2) tickets for members of their household, spectators will be asked to social distance in the bleachers, the gym will be cleared in between games for cleaning, fans should self-screen for any COVID related symptoms and stay home if sick, concessions will be available, and masks are required for fans while moving about the building. As we make the best of a challenging situation, remember the #1 goal, which is for our student athletes to have a healthy, successful season. Walsh School District is committed to making that happen and appreciates your continued support. Go Eagles!

Schedules are subject to change. More information coming soon concerning fans and other guidelines.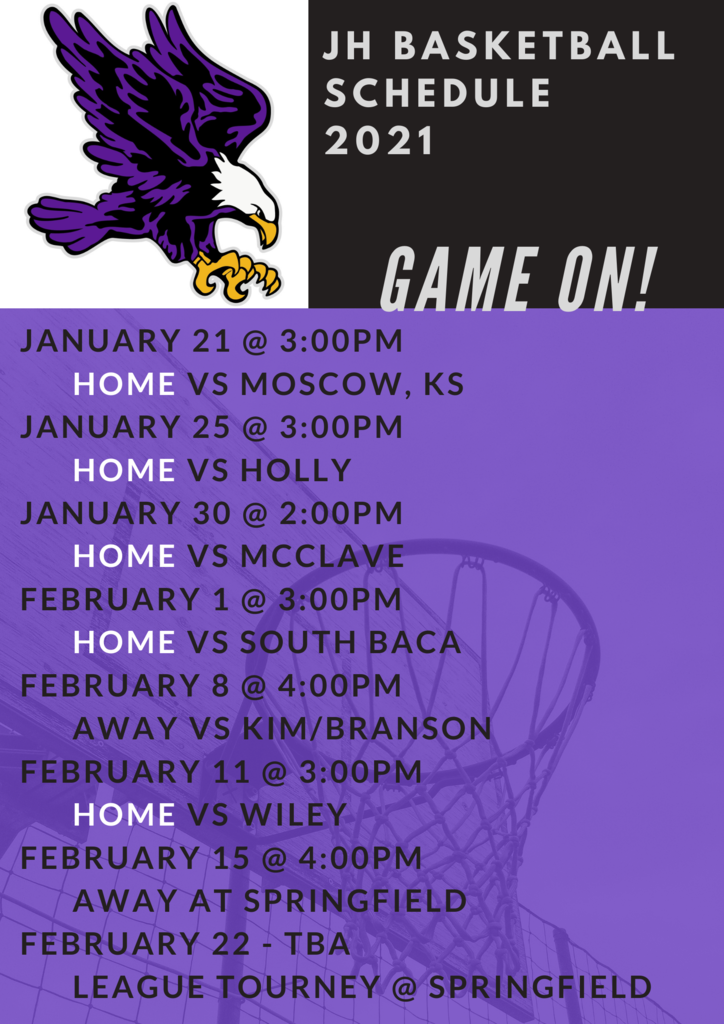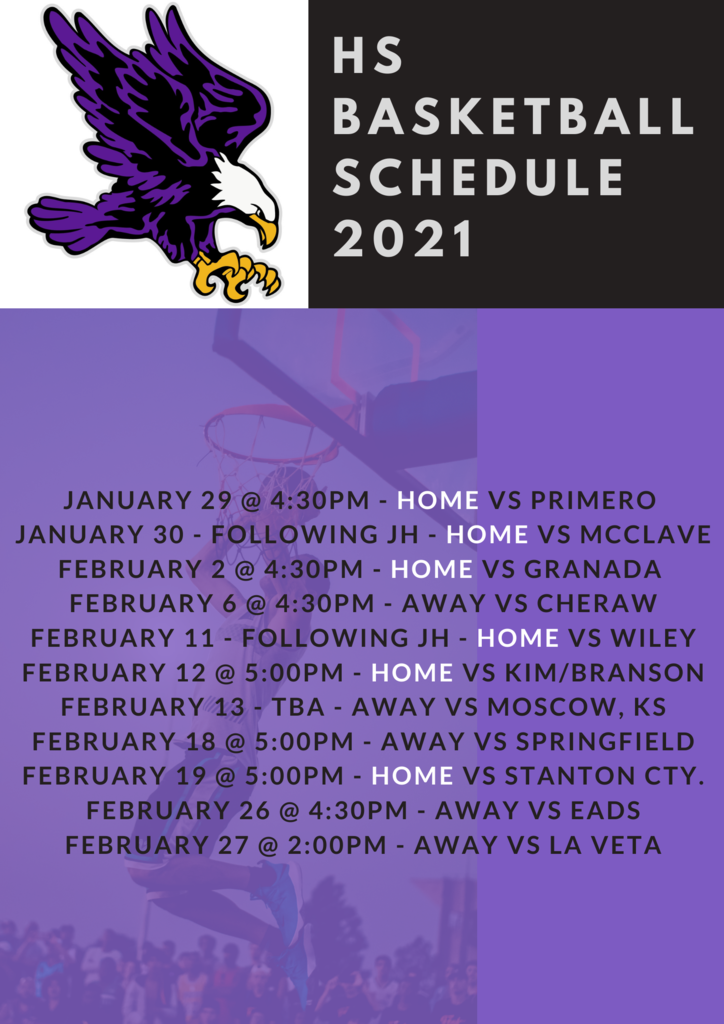 Our high school Western Heritage Arts students have been learning how to fabricate belt buckles. They have just completed the soldering process and are moving on to cleanup and basic engraving.