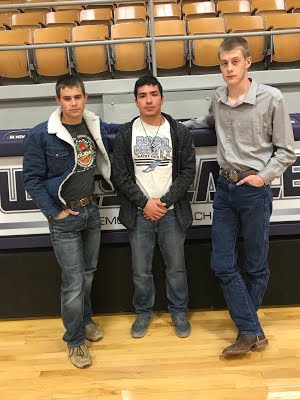 Congratulations to Coy McDonald, Alex Salazar, and Brenden Hodges for making the 2018 Southeastern All-Conference Football Team. Way to represent Walsh, boys!
COY MCDONALD - ALL-CONFERENCE
ALEX SALAZAR - ALL-CONFERENCE
BRENDEN HODGES - HONORABLE MENTION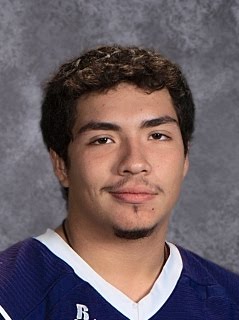 Alex Salazar has been selected to play in the 2019 Colorado 6-Man All-State Football Game in Hugo on Saturday, June 1, 2019. Congratulations, Alex!!!
WALSH JUNIOR HIGH FOOTBALL SCHEDULE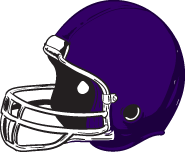 | # | NAME | GRADE |
| --- | --- | --- |
| 10 | LEYTON JONES | 7 |
| 12 | TRACE BISHOP | 6 |
| 14 | TYLER PENICK | 7 |
| 20 | NOLAN HEBBERD | 7 |
| 21 | CONNER MCDONALD | 6 |
| 22 | AXETON BISHOP | 7 |
| 23 | ETHAN BARWICK | 5 |
| 30 | TATE RENQUIST | 5 |
| 32 | GAVIN MCCALL | 7 |
| 33 | COLE TEDDER | 7 |
| 34 | ADRIAN ALVAREZ | 7 |
| 41 | TY HOFFMAN | 5 |
| 43 | MADDOX GOURLEY | 5 |
| 71 | MICK HOWARD | 7 |
| 72 | MALIKY ESPARZA | 5 |
| | HEAD COACH: BILL FORGEY | |
| | ASSISTANT COACH: TY JONES | |
HEAD COACH: BILL FORGEY
ASSISTANT COACH: TY JONES
Back Row: Coach Forgey, Leyton Jones, Tyler Penick, Mick Howard,
Axeton Bishop, Cole Tedder, Coach Jones
Middle Row: Maliky Esparza, Tate Renquist, Adrian Alvarez, Nolan Hebberd,
TyHoffman, Maddox Gourley
Front Row: Ethan Barwick, Trace Brisendine, Gavin McCall, Conner McDonald, Zekiel Wills