Don't forget to pickup your meals today from 11-12:30 at the lunchroom.
Come join us at the high school gym for fundamentals for the kids! Completely free! Please let me know if there are any questions or concerns.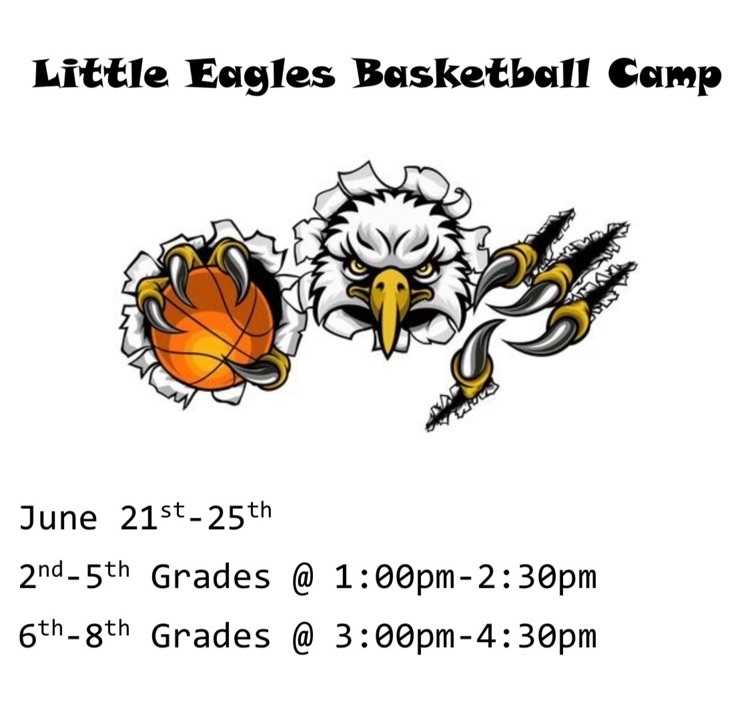 Walsh School District will be passing out meals today from 11 to 12:30 at the lunch room. Please pull up in the bus lane to load. These meals are first come first serve.
Just a reminder that there is an informational community meeting regarding the Best Grant and what it means for our students and our community beginning at 7 pm at the Walsh High School gym. This will also be streamed live on Face Book.
Walsh School District will be passing out meals today from 11 to 12:30 at the lunch room. You may pull up in the bus lane to load. These meals are first come first serve. We increased the count by 25 so if the need is there we will increase for next week also.

Now hiring! Visit our website for more information.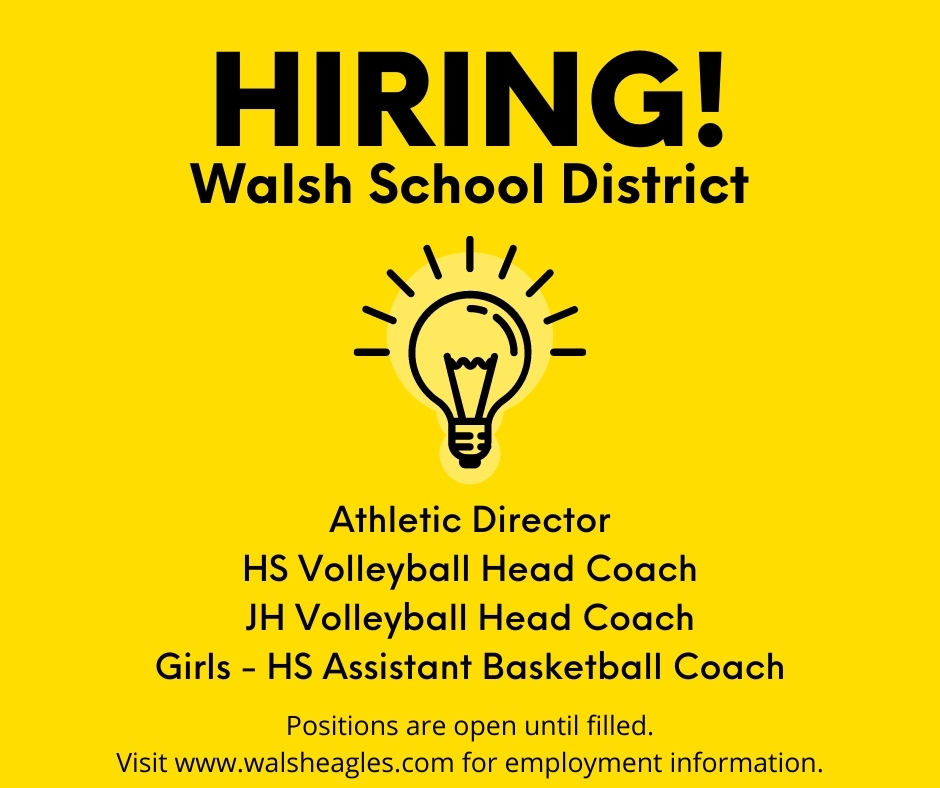 Summer School kicks off TODAY! See you soon!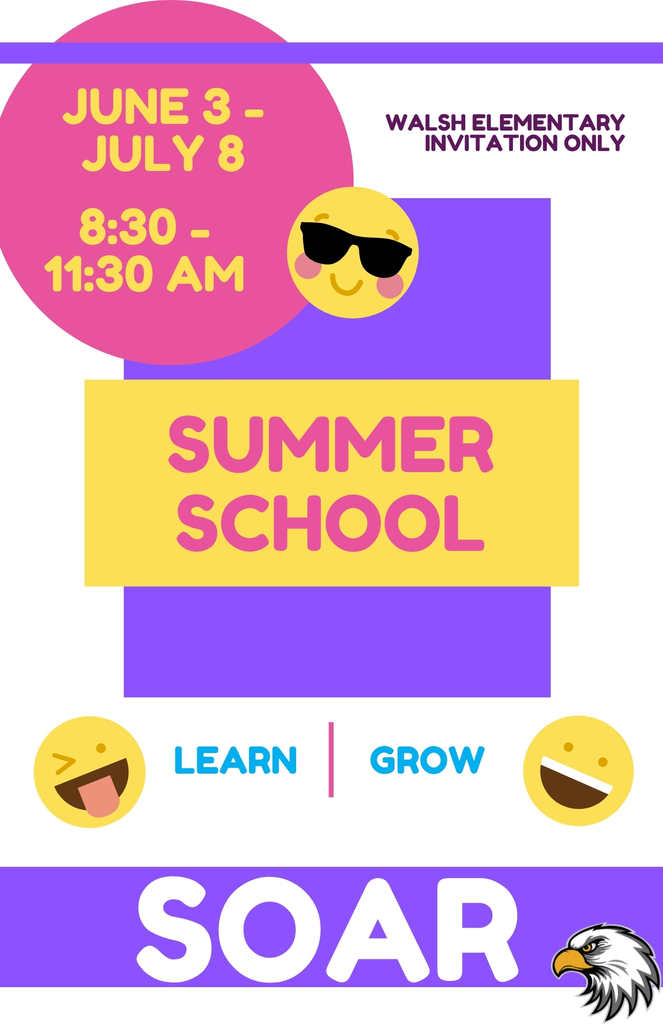 On behalf of the Walsh HS girls basketball team, we'd like to announce the winner of the air fryer drawing. The winner is Mrs. Chelsea Gourley! We'd like to thank everyone for all the contributions for the air fryer drawing and today's bake sale! We appreciate it! 🦅
Walsh Lady Eagles Basketball team will be having a bake sale on the 29th. Come get some yummy treats and support your Lady Eagles! 🦅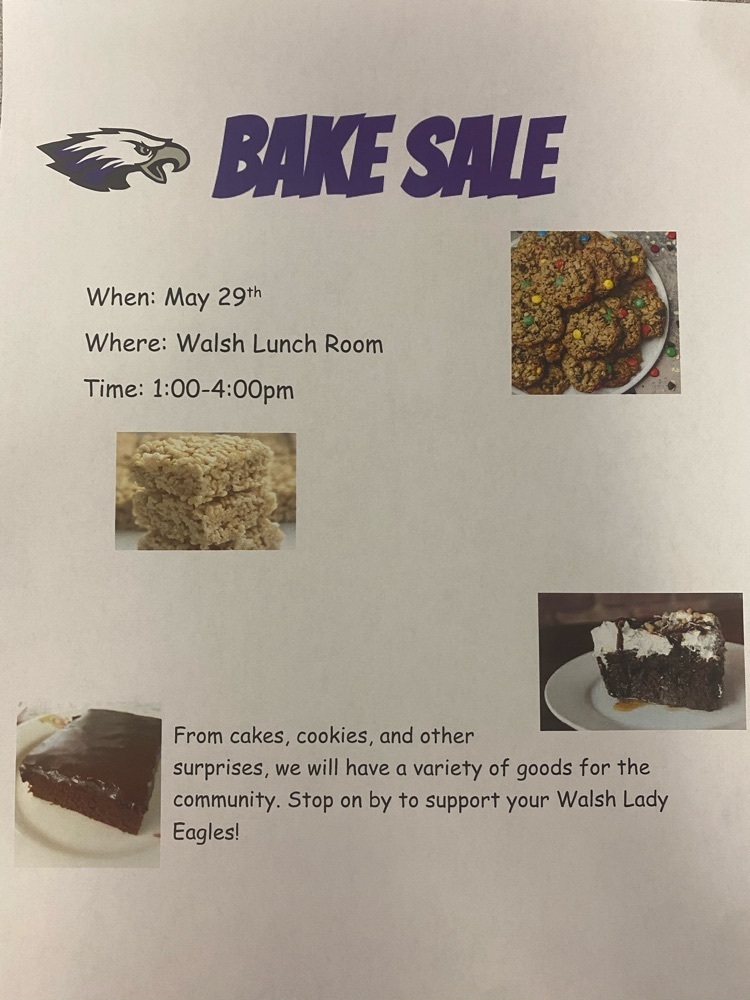 Congratulations to our Spring Honor Roll students! Awesome work! 🦅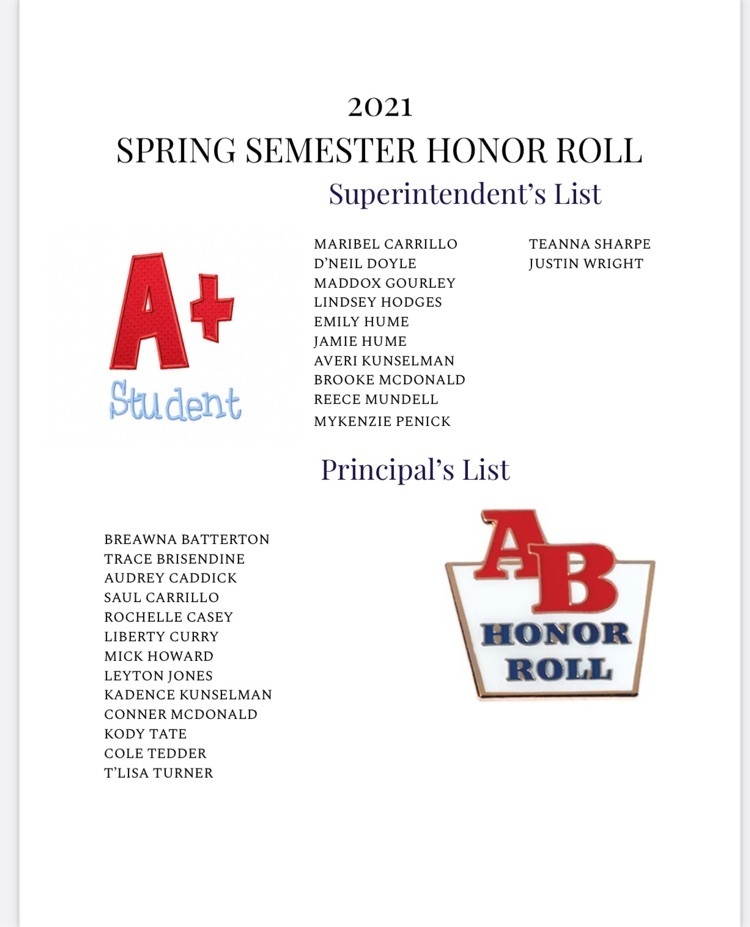 Positions Available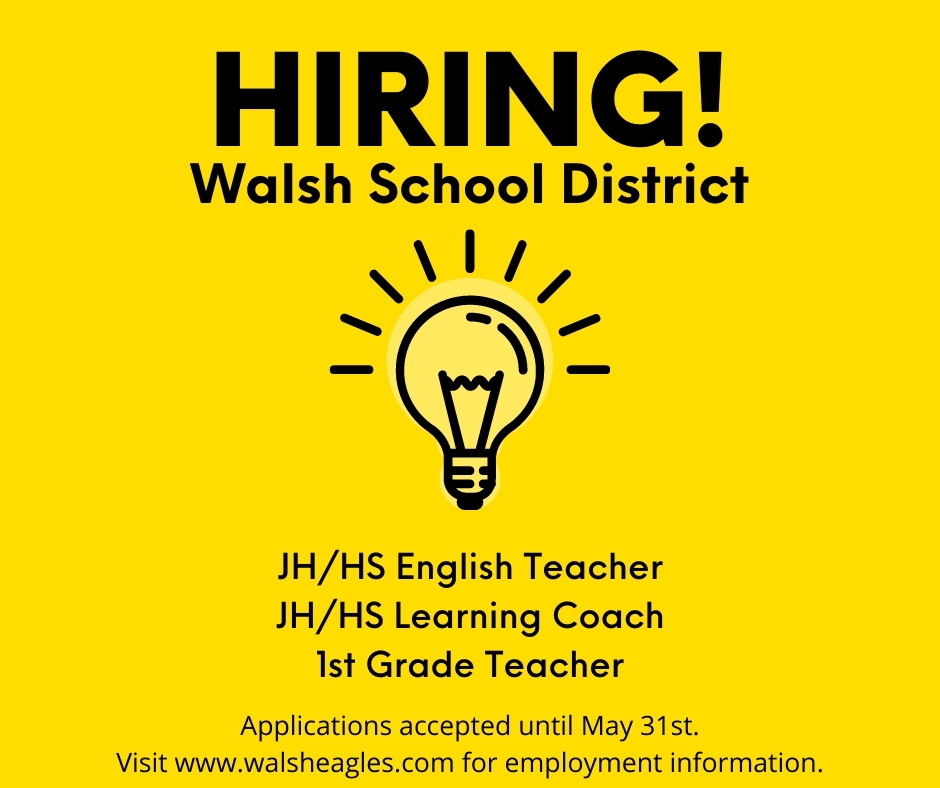 On Friday, May 30th, the Walsh Junior High School Baking Club met to bake cookies for staff appreciation day. Members enjoyed using the new stand mixer, baking pans and baking equipment provided through a generous grant from the Cooper-Clark Foundation. 2020-2021 club members: Maddox Gourley, Emily Hume, Jamie Hume, Averi Kunselman, Reece Mundell, & Jocelyn Tedder. Not pictured: Maribel Carrillo & Kody Tate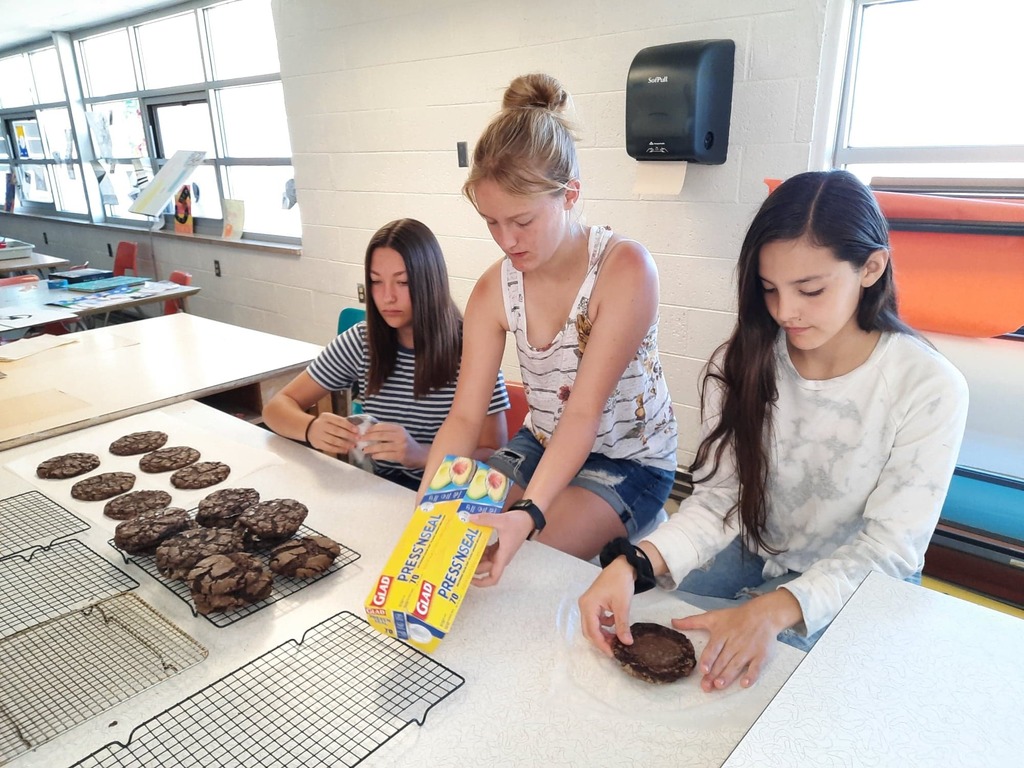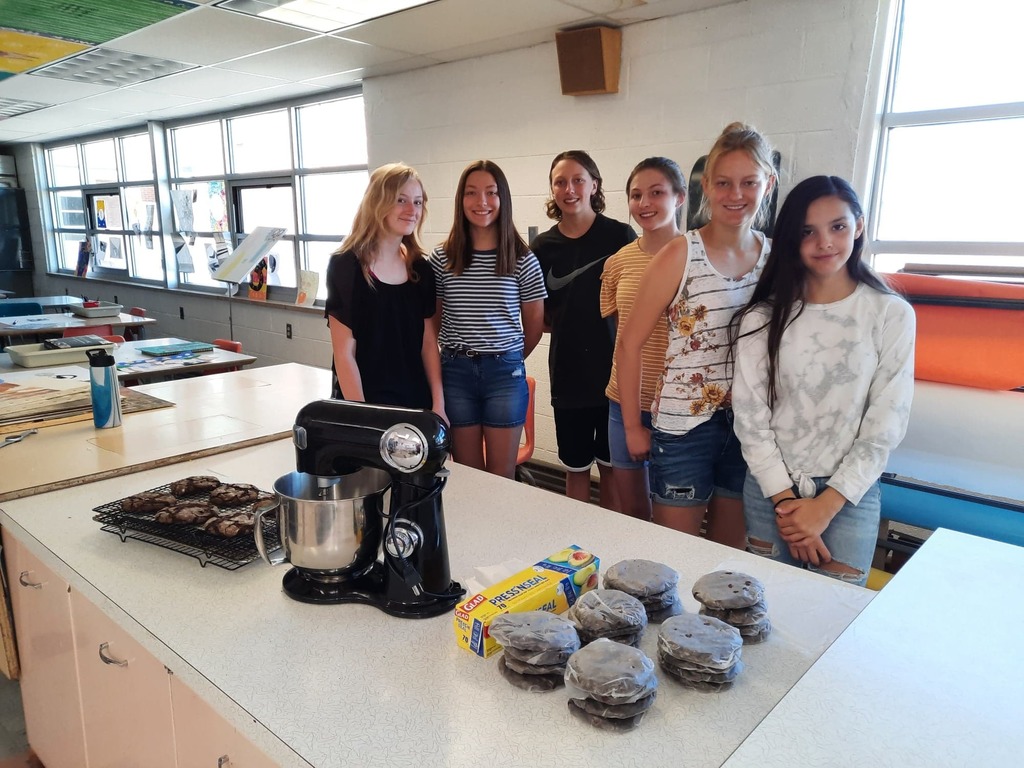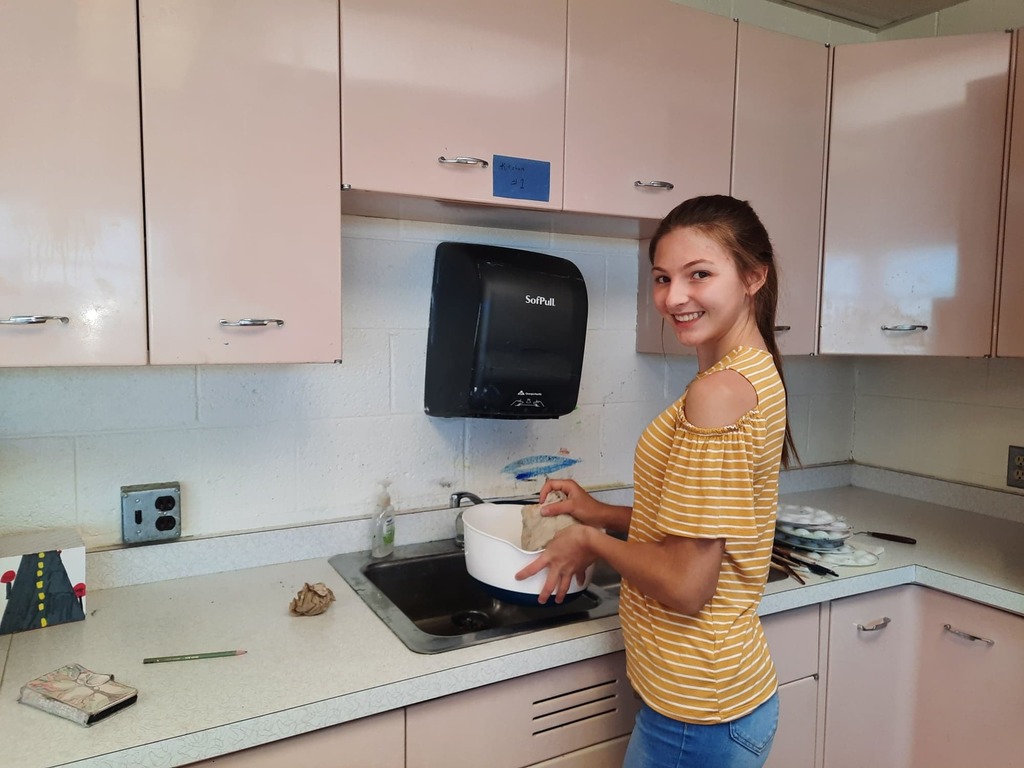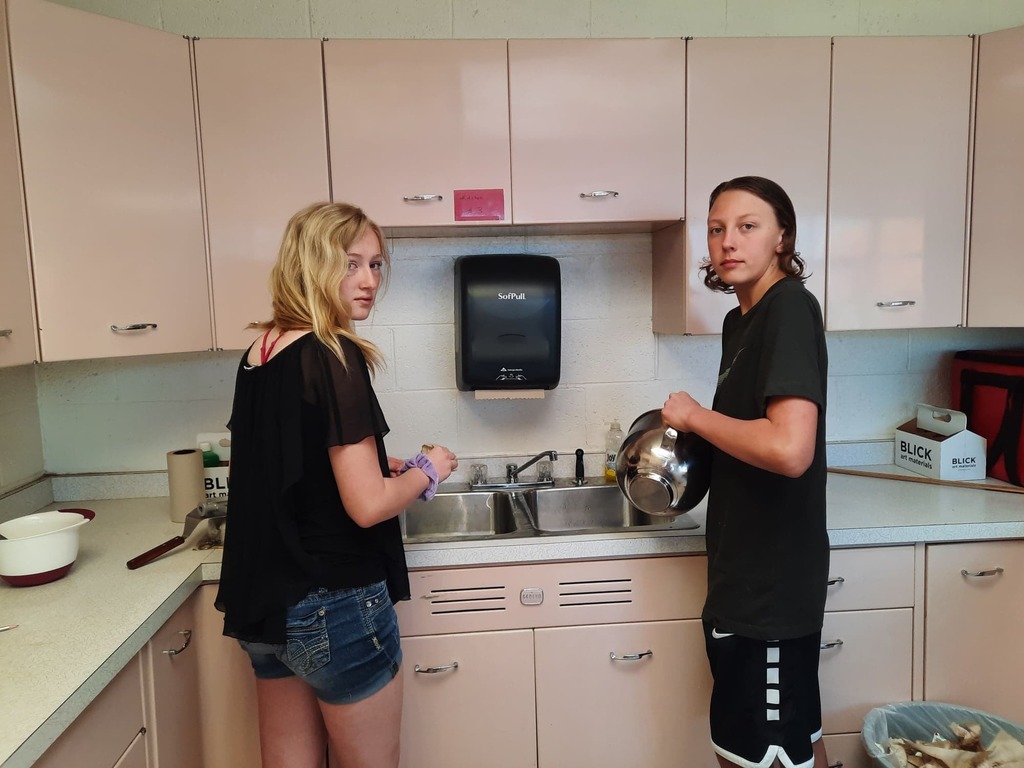 On Friday, May 7th, Walsh High School's Service & Leadership Team met for its final work day of the school year. Members cleaned and readied the ball field and swimming pool buildings for the season. The Service & Leadership Team volunteered a combined total of 145 hours helping out in our community this year. Thank you to all of our team members who participated this year: Adrian Alvarez, Axeton Bishop, Mick Howard, Leyton Jones, Gavin McCall, Keely Smith, T'Lisa Turner, Liberty Curry, Chelsea Brisendine, Kadence Kunselman, Rochelle Casey, Saul Carrillo, D'Neil Doyle, Mykenzie Penick, & TeAnna Sharpe.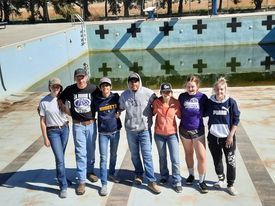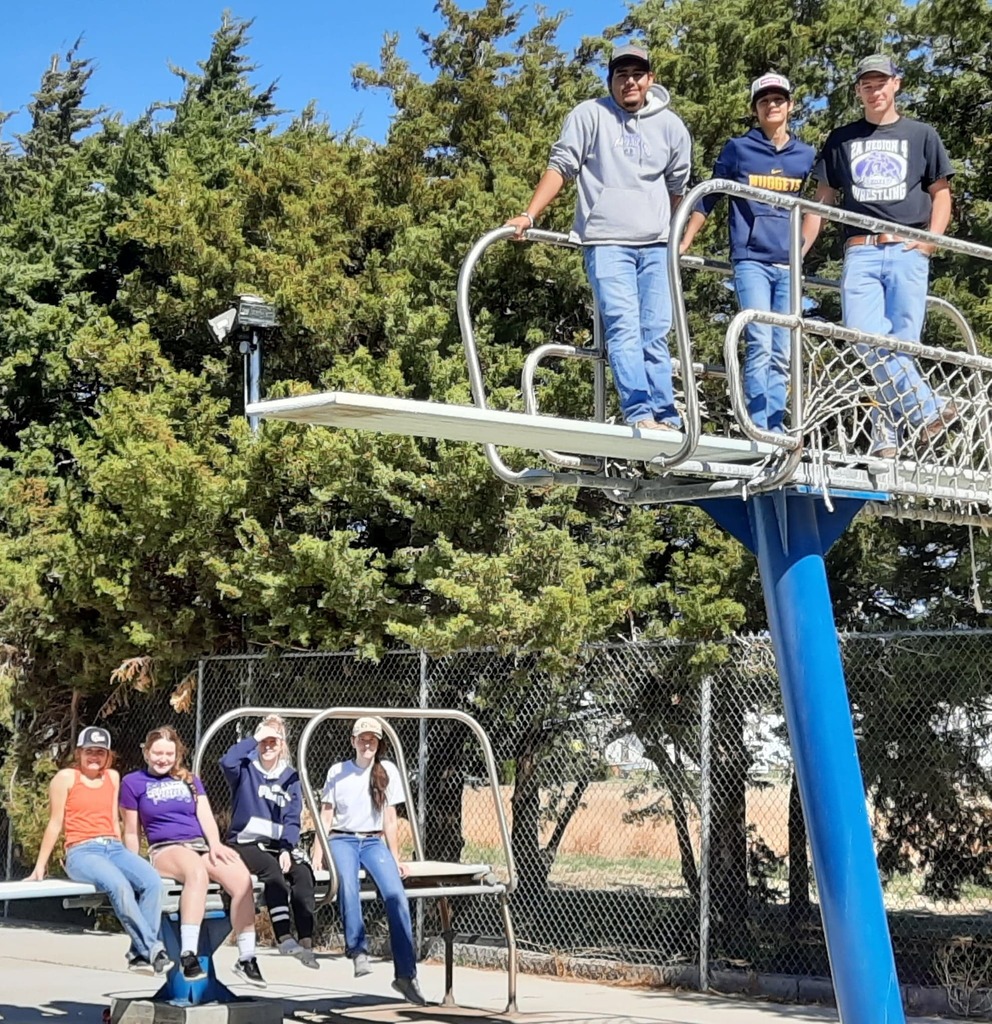 The W-Club Banquet will be this evening, May 11, 2021, in the school cafeteria. An athlete and parent/guardian dinner will be served at 6pm and the awards will follow at approximately 6:30pm. Parents/guardians and athletes are invited to attend the dinner. All other family members and community are invited to attend the awards. Thank you for supporting Walsh athletics and GO Eagles!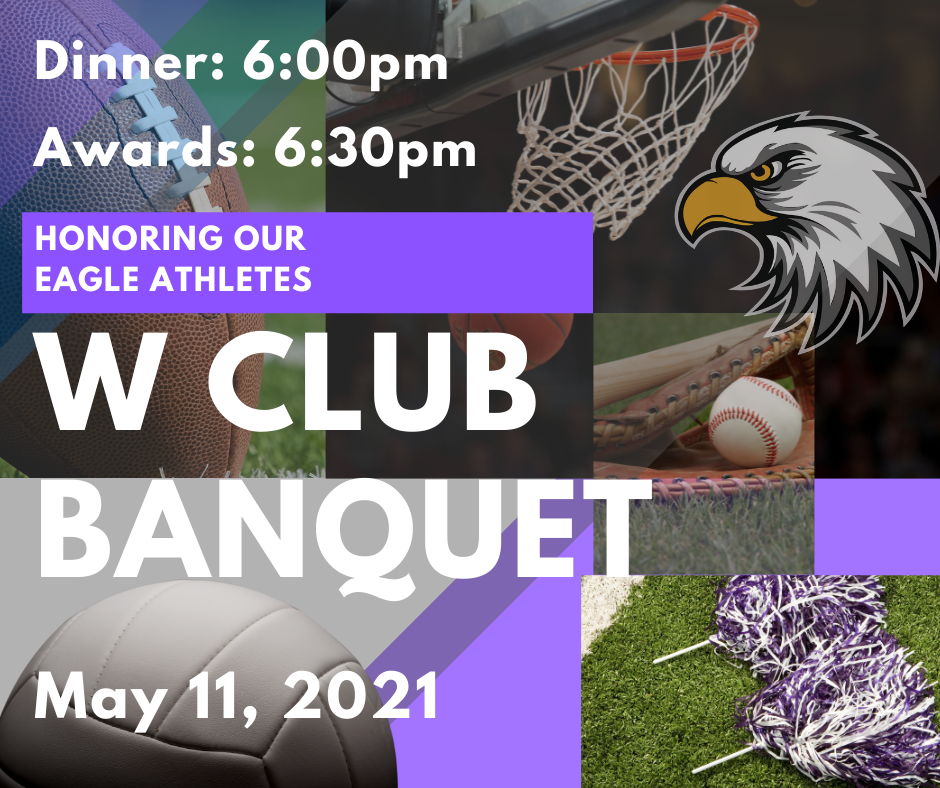 Tonight - The National Honor Society Induction starts at 6:00pm and the Academic Awards begin at 6:30pm in the HS Gym. Come celebrate our students and their academic accomplishments! The 8th Graders will also be recognized for their achievements and for promoting to high school. Congratulations to all of our Eagles!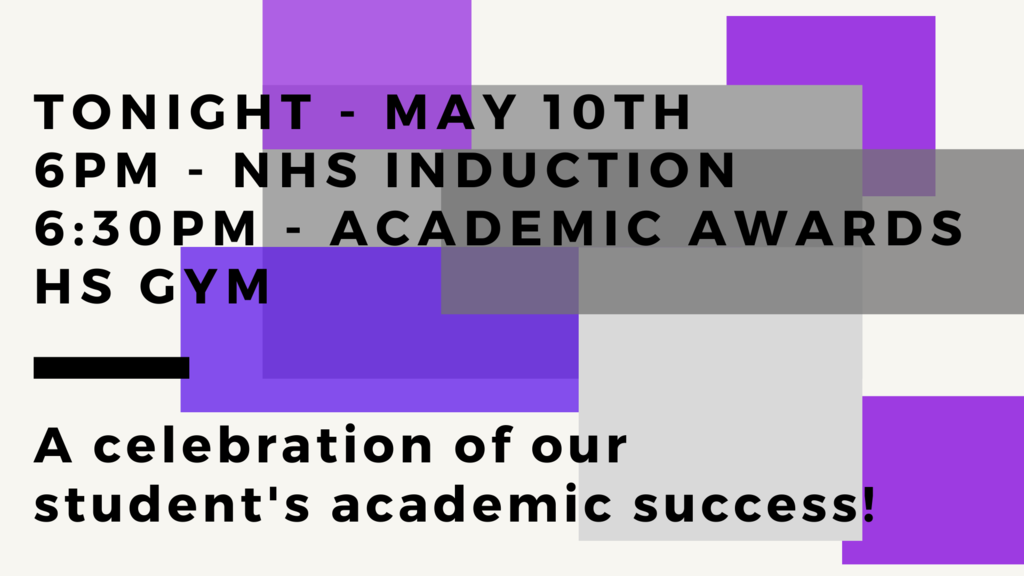 HS Baseball @ Holly tomorrow is CANCELED

Today kicks off Teacher Appreciation Week and our teachers are the BEST!!! Don't forget to say "thank you" for everything they do.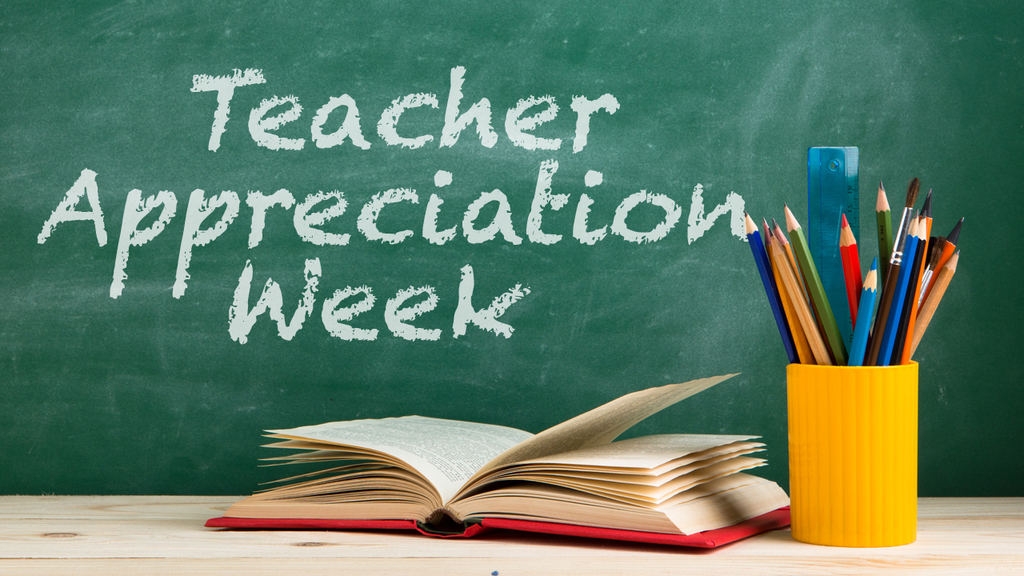 Thank you for supporting our FFA Chapter!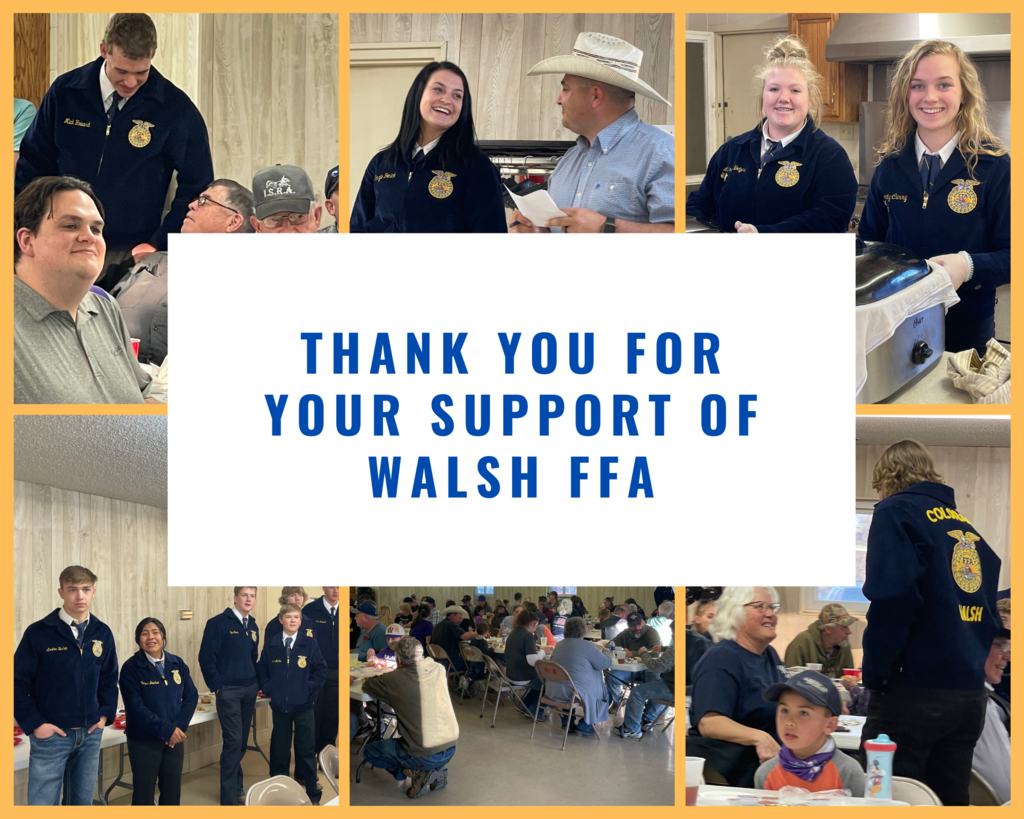 Spring Music Concert - May 6, 2021 @ 6pm - High School Gym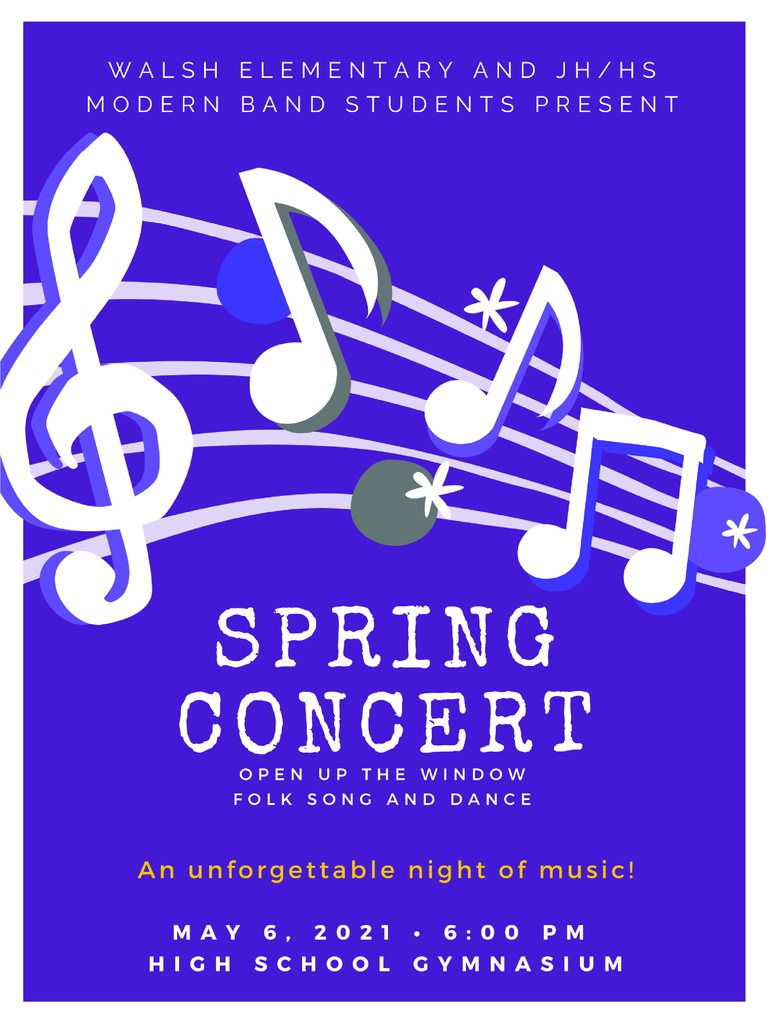 Baseball on May 4th - *TIME CHANGE*